Bruno Guillon, Lana Del Rey and Emma Hill
Mulberry was rocked this summer when it was announced that Emma Hill would be quitting her position as creative director for the British handbag specialist. After creating the Alexa and Del Rey bags which proved to be a huge success, questions were asked about her departure, it was announced that she left after "disagreements with management over creative and operational strategy". For the six years whilst Hill was the the helm of Mulberry, the houses popularity greatly increased and they filled the whimsical, girly gap left by Luella. Hill also introduced entry-level price points which appealed to the younger Mulberry women with less cash to burn, this seems to be where the differences begun. In 2012 Bruno Guillon (previously of Hermes) was appointed chief executive of Mulberry and his sole intention seems to be to re-emphasise the luxury nature of Mulberry. For example in autumn 2012 oversaw a substantial increase in Mulberry's prices across the board.
It seems Mulberry's troubles don't stop there. It was announced today that Mulberry will be backing out of Februarys Fashion Week, Mulberry was always one of the most anticipated shows with an a list packed front row so to see it go is sad. It seems that Mulberry is having trouble filling its creative director vacancy after Emma Hill left in June, rumoured successors have ranged from Erdem to Mary Katrantzou. Its been announced however that Mulberry will still feature in the LFW schedule but we'll have to wait till nearer the time for more info!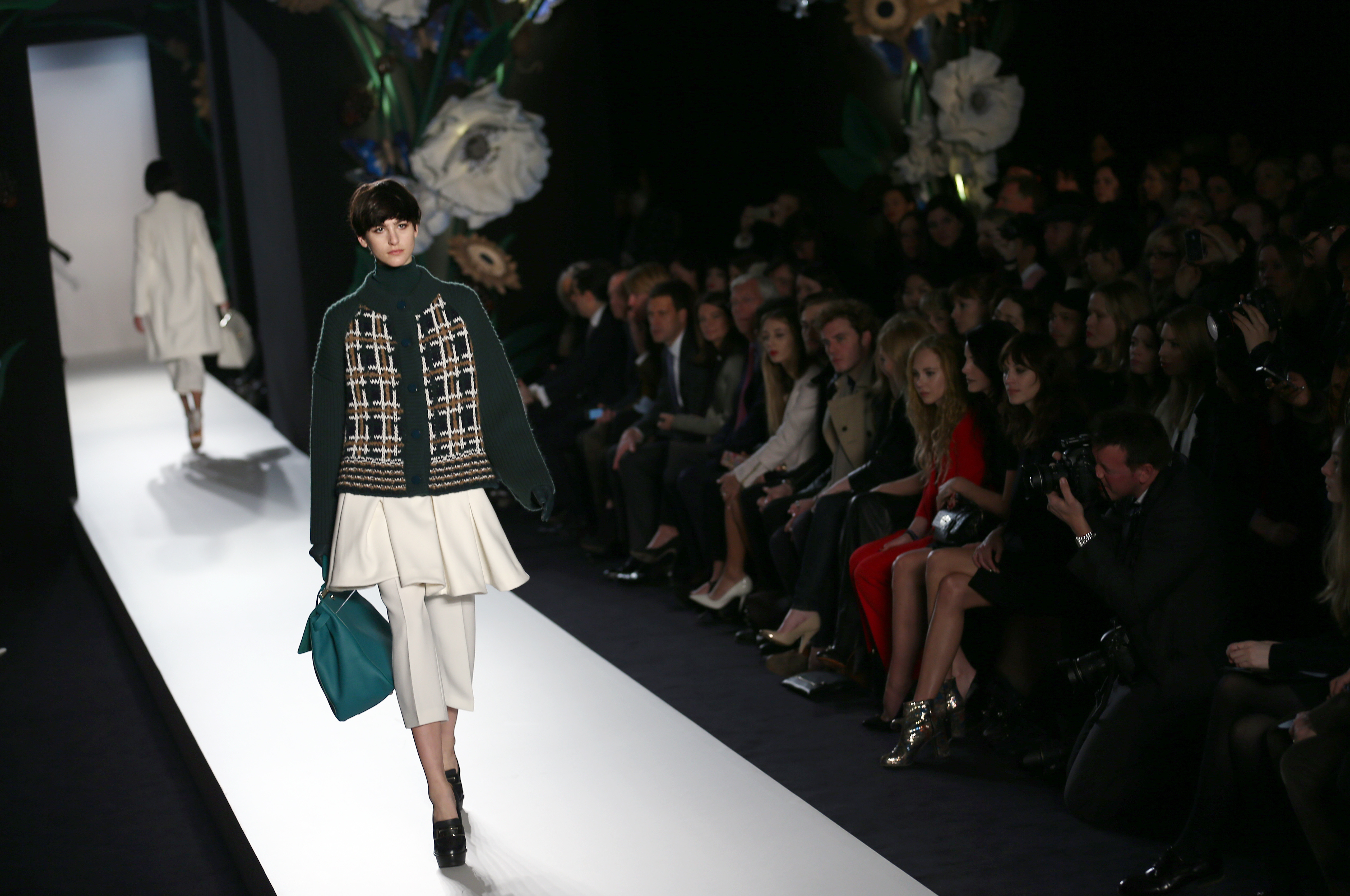 LFW starts 13th - 17th February.