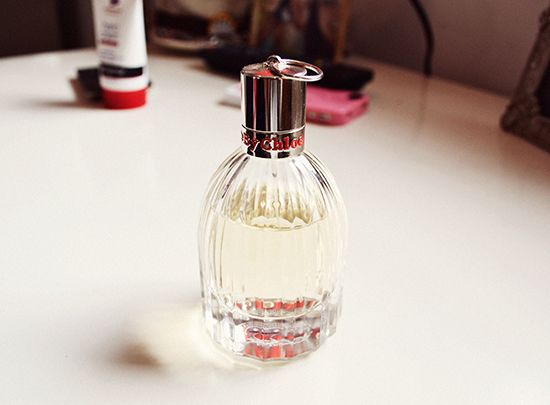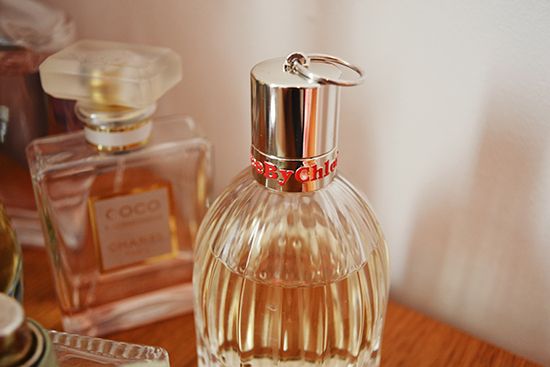 Ask anyone who knows me well and they will tell you that I am an absolute perfume fiend. I find it such a beautiful things, the packaging, the bottle its such a beautiful precious thing. I saw advertisements for Chloé's new perfume in countless magazines but didn't think much of it. I have been a fan of the Chloe fragrance for years, I first bought a bottle in an airport in Barcelona on a school trip about 5 years ago, since then it has become my signature fragrance, one that I receive a bottle of pretty much every christmas and have been told reminds people of me. So I had high hopes for their new fragrance 'See By Chloé' and I wasn't disappointed. It's getting to that time of year when all my perfumes start to run out so when I smelt a sample of See by Chloé in my recent Elle, I straight away knew I needed a bottle in my life. That day I snapped one up and have been wearing it regularly since!
It is, I think, the perfect daytime spring fragrance. It's not too heavy, which I find Chloé to be sometimes, with lovely floral tones, its simple and safe which I personally always find good for day fragrance.
The bottle is lovely also, very elegant an feminine, it fits in perfectly with my other perfumes. It is a little heavy but maybe thats because I got the bigger size! At £49 for 50ml Its not particularly cheap either, if you're range is £20-£30 I suggest you look elsewhere.
I think this is the perfect scent for those long spring and summer days, it makes me think of flowers and fields and dusk, now we just need some nice weather to accompany it!