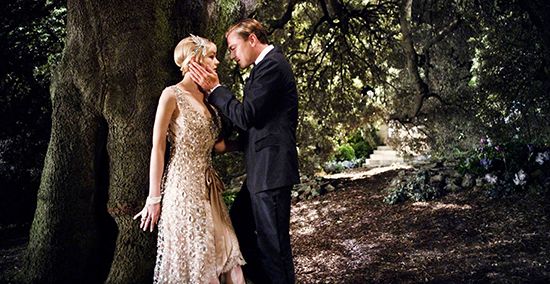 For a few years now theres been one movie that everyones been waiting for. And yesterday The Great Gatsby was finally released word wide in cinemas. I have been eagerly anticipating its release so obviously made sure to see it on its day of release.
I generally HATE movie reviews as everyone has different opinions, whats great to one person is terrible to another I find it best to get your own opinion, so with that in mind I urge you to see the movie for yourself.
I have read the book only once I did enjoy it but I know some viewers are so familiar with the book whereas I had only a vague memory of it, people who love the book are generally saying Baz hasn't done it justice so with this in mind I wanted to think of the two as separate things.
Now I am a big fan of Luhrmann's work so my opinion may be more biased than others. His extravagance and exaggeration makes his style, some people like it others don't, I do so I was looking forward to the movie. The first part of the film seemed so fast paced I felt out of breath at some points but that was the purpose I understand to show the extravagance of the era, I think this was done well and the visuals were beautiful. It takes a downturn in to tragedy towards the seconds half, but obviously I don't want to reveal any of the story if you haven't read the book or seen the film yet!
Like most of Luhrmann's work he likes to take us on somewhat of an emotional rollercoaster, laughing one minute to near tears the next.
Most people seem to be upset at the soundtrack, the fusion of period film with modern rap music seems to of upset some. I heard that whilst creating the film Luhrmann became a big fan of the Watch The Throne album by Jay Z and Kanye West, the main reason why he brought in Jay Z to create the music for the film. Maybe its because I'm a fan of Jay Z and Kanye and most of the artists featured that the music didn't hugely bother me? I can see it bothering older audiences but not the younger generation. In some places the music did seem like it didn't hold much purpose but this was minor and didn't hugely bother me, in fact I'm a fan of the soundtrack. After all a lot of Hip Hop is influenced by 20's jazz.
Moreover I love Leonardo Dicaprio and felt he was the perfect Jay Gatsby, but he generally aces his characters most of the time. Still not sure if he'll receive an oscar for this performance, I doubt it. He looked great too, but perhaps I'm biased. I'm no film buff but the film hasn't received great critic reviews as of yet so I'm doubting the academy will be particularly impressed, it will no doubt be a contender for costume and visuals.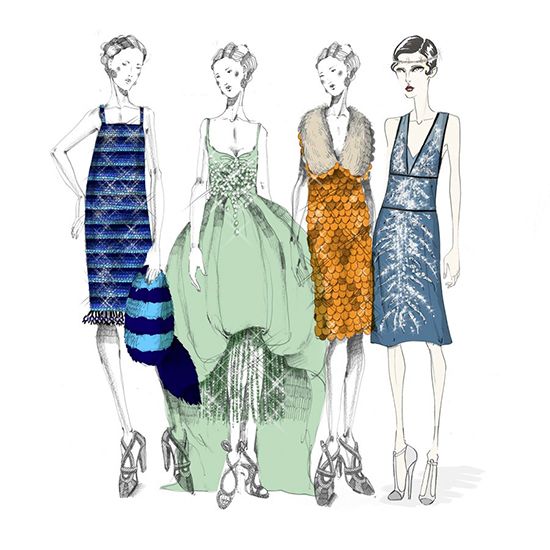 More on the costumes, being in fashion this was another reason why I was dying to see the film and it lived up to my expectations. I'm not a huge Prada fan but Miuccia's work for the film was flawless, the costumes were beautiful and perfectly reflected the era and the extravagance of it. The exquisite Tiffany jewels sparkled at you so intensely sometimes it felt as if they were there in front of you.
By the time I left I felt like I knew Gatsby and I felt sad for him, but at the same time I left wishing I could visit a Gatsby party. Overall, I think that Baz did a good job, sometimes people don't get his style but I love it whenever I watch him films I feel like I'm in some bizarre wonderland, perhaps if I knew the book better I would of liked it less but putting that aside I really enjoyed it and would definitely see it again. I read something recently on The Guardian from Luhrmann saying he is well aware that his style is not everyones cup of tea.
Oh one last thing, I saw this in 2D and would personally stray from 3D, I don't feel its necessary in a film like this.