As you may or may not know, The Sunday Times Rich List was released last week, I personally always find things like this mega interesting. God knows why I find reading about people with £13 billion in the bank interesting I will never know but hey.
I always find the fashion list interesting, some things really surprise me such as the likes of brand such as Sports Direct being present half way down the list.
(source: http://josanamendes.fashionbubbles.com)
Topping the list rather unsurprisingly (or maybe youll find it surprising I don't know) is Galen and George Weston and family, owners of massive high street chain Primark and Selfridges at £6.7 billion. Knowing how popular Primark is and how little they pay for labour etc. makes sense that they are raking in the big bucks.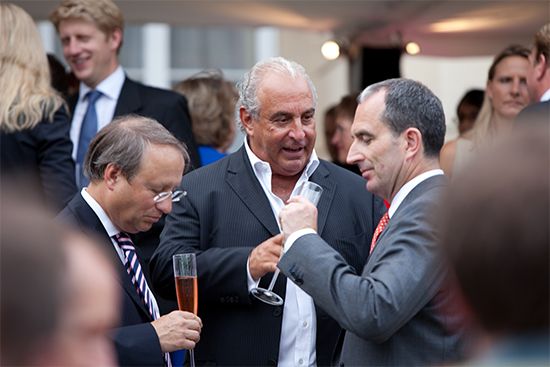 (source: http://www.flickr.com/photos/financialtimes/5880517570/)
Falling short of the top spot and coming in at second is the king of the high street Sir Phillip Green. As owner of Arcadia group, Topshop/Man, Dorothy Perkins, Miss Selfridge, BHS, Evans to name a few.
(source:
http://blog.stlukes.co.uk and http://www.retail-week.com/companies/sports-direct/)
Past number 2 it began to surprise me. In at 3 we have Sir David and Frederick Barclay owner of Littlewoods, worth £2.25 billion. Sports Direct comes in at number 4, yep you heard correctly!