As times have progressed we've become more aware of things such as our carbon footprint. Because of this more and more companies are beginning to manufacture their products in the UK. Launching at London Fashion Week is the 'Make It British' logo that will signify products made in within the UK.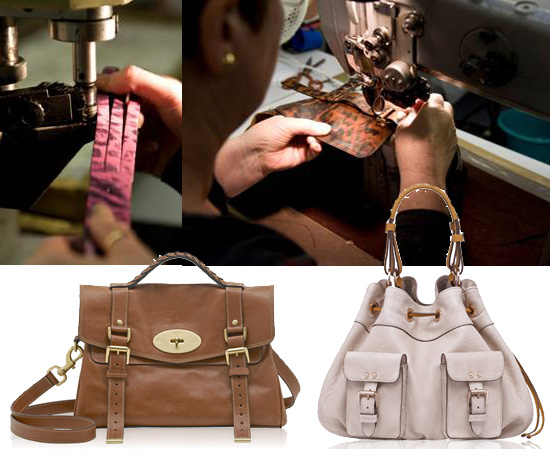 The reason cited for the upswing in British manufacturing is the rising cost of producing in China and the importance of speed to market that domestic production permits. Another reason this is necessary is to create jobs within the UK. Mulberry recently received £2.5m to build a handbag factory in Somerset, which will create 250 jobs.
UK manufactured goods don't come cheap mind, however the interest in carbon footprint and controversial labor conditions means this market is rapidly growing. A change in consumption habits may be needed however, perhaps we need to begin buying less and spending more as so many garments are wasted and sent to landfill.
A few labels are already flying the flag for British manufacturing, 'Closet Clothing', 'She Likes' and 'The Orphans Arms' are just 3 labels whose products are produced in Britain. The products do come at a higher price than other fast fashion garments, a t-shirt averages at £30, which I guess seems quite steep however for a quality product with a British source is actually somewhat reasonable. Big names on the British high street are also beginning to tap in to the movement, Topshop's minimalistic premium line Boutique is predominantly made in the UK, Marks and Spencer are releasing a Best of British line for Autumn 2013 and River Island have increased British production by 50%, which may seem small but is definitely a step in the right direction!